Our Story
I grew up in Santa Cruz immersed in the skate culture that expanded to include punk rock, surfing and snowboarding. 45RPMVINTAGE was launched out of my love for those times and that unique culture. 
Some of us were lucky to skate the iconic parks of the late 70s through the early 80s and we will always share that common bond. That was a time when I could barely wait for the next issue of Skateboarder Magazine to arrive. I'd pour over every page, admiring the latest tricks, learning everything I could about my favorite skaters. Even the ads were memorable. Those memories and images have been life-lasting. It was a radical era exemplified by unparalleled style.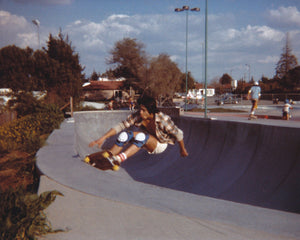 In addition to designing T's that are emblematic of the 1970s, 80s and 90s boardsports, it is my vision that 45RPMVINTAGE becomes a way to build community with those who share my passion for that unique time and culture. I'm stoked that many of you have already reached out to share personal stories or photos. I encourage the rest of you to join the conversation. We all carry pieces of the past. What have you held onto? And of course, please let me know if there are images or logos you'd like to see on a Tee. I'm always working on my next design!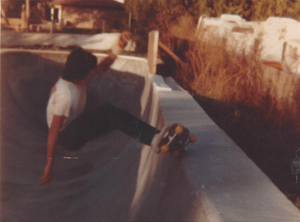 As a community, please take care of yourselves and each other. At the core of our shared experience is our ability to see past our differences toward mutual compassion. I'm grateful to share the ride. - Joel Gomez